⭐️ ⭐️ ⭐️ ⭐️ ⭐️  (5 of 5 Stars)




Sterlingfest Entertainment Chairman, Kathy B: 
"Packed House"
 "Our thanks to you for once again putting on a wonderful show! We know we can always count on you to not only perform some great magic, but also include young people of all ages and backgrounds in your show. We really enjoyed your show, and certainly will be planning to have you make a return appearance next year at SterlingFest. Before you arrived, people were already asking about you, and wanting to be sure not to miss your show. You always get a "packed house" for it. Everyone comes away smiling and delighted with it. The street magic is also such a big hit. Definitely, we will be getting you back again!"
Kish the Magician has performed at fairs and festivals for over 30 years.  Based in Virginia, Kish has performed for New Kent County, Sterlingfest, Moorefield Fall Bash, Loudoun County, Warren County, Arlington County, Brambleton Festival, Little Washington, 
and Franklin South Hampton County among many others...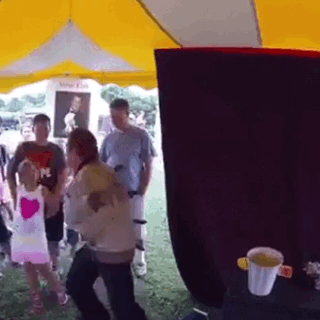 At fairs and festivals Steve Kish "The Magician" performs stage shows and strolling magic.
Stage Magic Show:  Steve Kish has performed his award winning show for festivals and fairs around the world...  He can tailor his full show to your needs and has a variety of acts that fit all time slots.  Steve Kish guarantees that you will be satisfied with the performance.  He will create return traffic, generate interest, and make your event unforgettable.  Although Steve does not perform anything dangerous, he is licensed and has both premises and spectator liability insurance.
Strolling Magic:  A close-up illusionist, Steve Kish performs award winning close-up magic.  For Fairs and Festivals he often will be hired to perform a stage show, and do Strolling Magic.  With a highly energetic performing style, Steve Kish will create crowds, generate buzz, and add a unique atmosphere to your event.  Your guests will be dazzled, amazed and amused.  Steve Kish will seemingly "work miracles" in front of your public, and goes way beyond pulling a rabbit out of the hat. His feats of manual dexterity are fun to watch, while close-up mentalism is great entertainment and mind-boggling!  Steve Kish provides novel and innovative entertainment.